Welding equipment
Home
/ Activities / Welding equipment
| | | |
| --- | --- | --- |
| Name | Quantity | Workpiece weight, kg |
| Welding devices (EWM PHONENIX 401, Kemppi FastMig 400) | 24 | — |
| Welding robot MOTOMAN MA2010 VMF-500 | 1 | 500 |
| Welding robot MOTOMAN XRC | 1 | 170 |
We offer a high level of both serial and single unit production up to 2,5 m in length and up to 3 tons in weight.
In the assembling and welding hall of BLRT Masinaehitus, certified welders have DEMMELER 3D welding and working tables with individual lifting mechanisms.
Innovative and universal solutions applied by us in metalworking industry, workpieces delivery, logistics and warehousing of finished products worked out to the last detail correspond to our customers' requirements.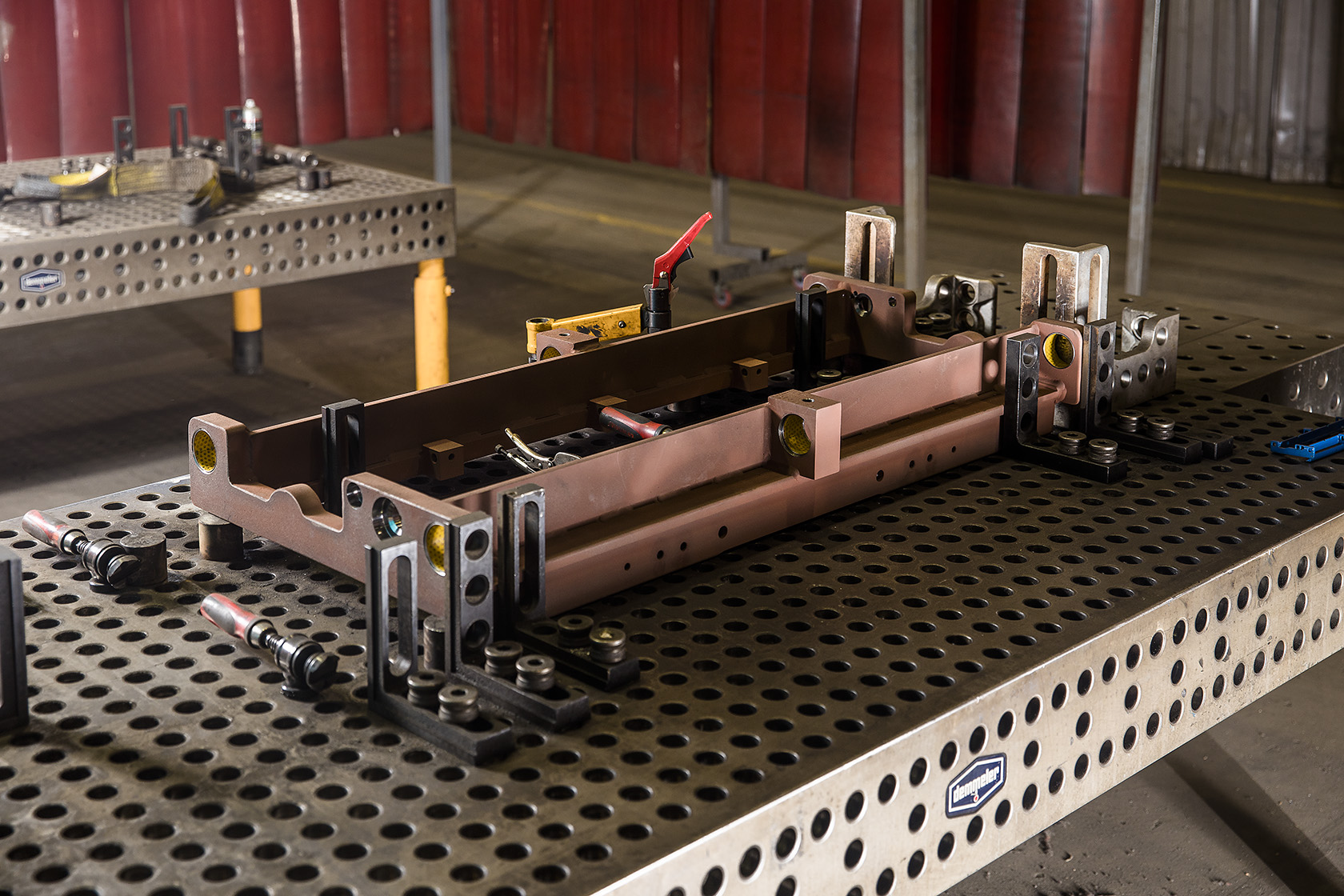 For comprehensive management of welding processes we always develop technological welding procedures and manuals:
Welding Procedure Specification (WPS);
Welding Performance Qualification (WPQ).
At the customer's request, we perform destructive and non – destructive testing (NDT) and inspect the quality of welded joints with the following non – destructive testing methods:
radiographic testing (RT)
magnetic particle testing (MT)
ultrasonic testing (UT)